5-star rated moving company in maryland
top moving company since 2020.
professional moving company in maryland 
We offer local moving service, long distance moving and interstate moving assistance. We are also offering packing and unpacking services to assist you keeping your items safe and protected. Additionally, our movers can also assist you to load and unload your truck, pods and any other storage that you may have. We strive to provide the highest quality moving service every day for every client. 
we are licensed, bonded and insured
100% guaranteed moving company in southern maryland
Moving company
When you work with Moving Syndicate, you can count on us to deliver precisely what we promise. Expect us to  show up on time. We are respectful of your property, belongings, and neighbors. If anything happens with your items upon the move, we provide full-coverage liabilities policy. It is our responsibility to handle all of your belongings with care.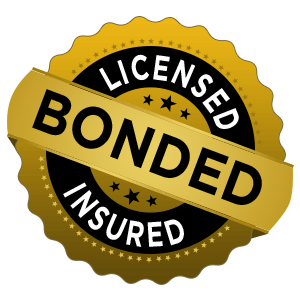 WE SERVICE ALL AREAS IN SOUTHERN MARYLAND
St. mary's county
– California, MD
– Charlotte Hall, MD
– Golden Beach, MD
– Leonard Town, MD
– Lexington Park, MD
– Mechanicsville, MD
– Saint Mary's City, MD 
charles county
– Bennsville, MD
– Bryans Road, MD
– Cobb Island, MD
– Hughesville, MD
– Indian Head, MD
– La Plata, MD
– Pomfret, MD
– Port Tobacco, MD
– Potomac Heights, MD
– Rock Point, MD
– Saint Charles, MD
– Waldorf, MD
CALVERT COUNTY
– Broomes Island, MD
– Chesapeake, MD
– Dunkirk, MD
– Huntingtown, MD
– Lusby, MD
– North Beach, MD
– Owings, MD
– Prince Frederick, MD
– Saint Leonard, MD
– Solomons, MD
let moving syndicate handle your move
If you already have a day in mind, you may contact our office via text or form submission to submit the details about your move. Our customer care representative will be able to gather information for your future move and assist you through the stages to ensure that it goes as smoothly as possible. We will assist you throughout the process and we will experience you the best moving experience that you deserve. We will make sure that you will be satisfied with our service and we will prove to you why we are considered as one of the best moving company in Maryland.
Submit details about your move
PROFESSIONAL FULL SERVICE MOVING company
one of the best moving company in maryland.
Moving company
Moving Syndicate LLC provides different types of services to assist any sort of moves. 
professional local moving  provider 
Looking to move locally? Moving Syndicate is here to assist. We provide exceptional local moving service for clients looking to move in Northern Virginia, Maryland and all surrounding areas. Feel free to contact us for a free quote.
 Moving Company Moving Company
LONG DISTANCE MOVERS YOU CAN TRUST
company
Moving Syndicate will assist you in planning your long-distance move, transporting your items, and providing ongoing support. Our long-distance moving strategy is designed to alleviate our customers' stress at every stage of the process. Share with us your information for us to provide the quote.
OUTSTANDING PACKING SERVICES
No need to worry on your packing concern, just let Moving Syndicate handle it. We will customize packing solutions that fits your budget. Eliminate the hassle of packing and unpacking all your belongings and contact us as soon as possible.
Reliable Loading & Unloading Services
Allow us to assist you with loading a moving truck or pod, unloading a moving truck or pod, or putting our expert abilities to use on both ends of your move. You may contact us for free estimate. Moving company in Washington DC 
Smart MOving services in southern maryland and all surrounding areas
Moving specialist provide a qualified driver to take furnishings and household items from one point to the next. If furnishings are loaded, improperly problems may arise with the drive. If for any reason, customers need additional time before installing belongings in the business or residence, we have storage accommodations.
Request A Free Quote
Why Choose Us?
Learn Why We're The Best moving company In southern maryland
Full Time Pro Movers
The Moving Syndicate only uses full time professional movers that have gone through a thorough screening process. We do not sub contract our moves.
move planing and organization
Take the stress out of your next move with detailed planning and organization. Our moving coordinators will ensure that you have smooth move from start to finish.
Protect your furniture
The pro movers at The Moving Syndicate will take all of the necessary precautions to ensure that your belongings are safely transported toy your new residence.
Labor only moving
The Moving Syndicate provides labor only moving for in home moving and loading and unloading rental trucks and storage containers. This service can be a huge money saver
most trusted MOVING COMPANY IN southern maryland