professional moving company in baltimore, md
top moving company since 2020.
best moving company in Baltimore, md
We'd love to be the moving company you hire if you're moving out of the Baltimore area or to another neighborhood. Whether you require moving and packing services or just packing services, we'll make sure everything is done correctly so you can enjoy your new home straight away. We're one of the best movers in Baltimore. It's now up to you to figure out why. If you're migrating to the Baltimore area, give us a call and we'll add your name to our list of happy customers.
PROFESSIONAL MOVERS, Well-Maintained Vehicles & Top Notch Equipment
A trusted moving company in baltimore, md
Moving company
Moving Syndicate LLC only hires qualified and experienced professionals. Our movers are capable of handling a wide range of tasks, including commercial and residential relocations. We've also helped clients relocate across the state or to a neighboring state. Allow our competent crew to handle the specifics of your move while you sit back and relax.
Our trucks are all properly equipped and carefully maintained, ensuring that your possessions arrive on schedule and in the same condition as when they left your home or business. You also don't need to be worry as we are fully licensed and insured that's why we're one of the most guaranteed moving company in Baltimore, MD.
As one of the most trusted moving company in Baltimore, we provide a wide range of moving services to assist each family in making a smooth transition. Your moving estimate ensures that you get the best pricing for moving and packing services from movers who are concerned about the task and your possessions. We're proud of our low prices and excellent service, and we believe you'll agree. After receiving a quote, you are under no obligation to hire our moving company. Requesting for a quote is free of charge.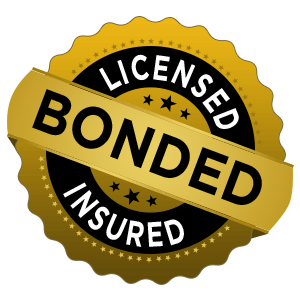 WE COVER ALL AREAS In baltimore, md
Northwest baltimore
Arlington
Central Park Heights
Cheswolde
Coldspring
Cross Country
Cylburn
Fallstaff
Glen
Greenspring
Langston Hughes
Levindale
Lucille Park
Mount Washington
Park Circle
Parklane
Pimlico Good Neighbors
Reisterstown Station
Seton Business Park
Woodmere
North Baltimore
Abell
Barclay
Bellona-Glittings
Belvedere
Better Waverly
Blythewood
Cameron Village
Cedarcroft
Charles North
Charles Village
Chinquapin Park
Cross Keys
Ednor Gardens-Lakeside
Evergreen
Evesham Park
Glen Oaks
Greenmount West
Guilford
Hampden
Harwood
Homeland
Hoes Heights
Idlewood
Johns Hopkins Homewood
Jones Falls Area
Kenilworth Park
Kernewood
Keswick
Lake Evesham
Lake Walker
Loyola/Notre Dame
Mid-Govans
New Northwood
North Roland Park/Poplar Hill
Oakenshawe
Old Goucher
The Orchards
Original Northwood
Pen Lucy
Radnor-Winston
Ramblewood
Remington
Richnor Springs
Roland Park
Rosebank
Sabina-Mattfeldt
Tuscany-Canterbury
Villages at Homeland
Waverly
Wilson Park
Winston-Govans
Woodbourne Heights
Woodbourne-McCabe
Woodberry
Wrenlane
Wyman Park
Wyndhurst
York-Homeland
Northeast Baltimore
Arcadia
Armistead Gardens
Bayview
Belair-Parkside
Belair-Edison
Beverly Hills
Broening Manor
Cedmont
Cedonia
Clifton Park
Coldstream-Homestead-Montebello
Eastwood
Four By Four
Frankford
Glenham-Belhar
Graceland Park
Greektown
Hamilton Hills
Herring Run
Hillen
Holabird Industrial Park
Hopkins Bayview
Kresson
Lauraville
Loch RavenLower Herring Run Park
Mayfield
Medford
Montebello
Moravia-Walther
Morgan Park
Morgan State University
Mt Pleasant Park
North Harford Road
O'Donnell Heights
Orangeville
Orangeville Industrial Area
Orchard Ridge
Overlea
Perring Loch
Pulaski Industrial Area
Rosemont East
Saint Helena
Stonewood-Pentwood-Winston
Taylor Heights
Waltherson
Westfield
East & Downtown baltimore
Baltimore Highlands
Berea
Biddle Street
Brewers Hill
Broadway East
Butcher's Hill
Canton
Canton Industrial Area
Care
Darley Park
Downtown
Downtown West
Dundalk Marine Terminal
East Baltimore Midway
Ellwood Park/Monument
Greenmount Cemetery
Highlandtown
Inner Harbor
Johnston Square
Madison-Eastend
McElderry Park
Milton-Montford
Oliver
Patterson Park
Patterson Park Neighborhood
Patterson Place
South Clifton Park
University of Maryland
Central Baltimore
Mid-Town Belvedere
Mount Vernon
Seton Hill
Southeast Baltimore
Dunbar-Broadway
Fells Point
Gay Street
Jonestown
Little Italy
Middle East
Oldtown
Penn-Fallsway
Perkins Homes
Pleasant View Gardens
Upper Fells Point
Washington Hill
South Baltimore
Barre Circle
Brooklyn
Carroll Park
Carroll-Camden Industrial Area
Cherry Hill
Curtis Bay
Curtis Bay Industrial Area
Fairfield Area / (former Masonville & Wagner's Point –
East Brooklyn)
Federal Hill
Franklin Square
Hawkins Point / Arundel Cove
Hollins Market
Lakeland
Locust Point
Locust Point (North & South) Industrial Area
Middle Branch / Broening / Reedbird Parks
Mount Winans
New Southwest/Mount Clare
Otterbein
Poppleton
Port Covington
Ridgely's Delight
Riverside
Saint Paul
Sharp-Leadenhall
Spring Garden Industrial Area
South Baltimore
Stadiums Area / Camden Yards sports complex
Union Square
Washington Village/Pigtown
Westport
Southwest Baltimore
Allendale
Beechfield
Boyd-Booth
Carroll-South Hilton
Carrollton Ridge
Dickeyville
Edgewood
Edmondson Village
Franklintown
Gwynns Falls
Gwynns Falls/Leakin Park
Hunting Ridge
Irvington
Lower Edmondson Village
Millhill
Morrell Park
Oaklee
Penrose/Fayette Street Outreach
Rognel Heights
Saint Agnes
Saint Josephs
Shipley Hill
Ten Hills
Tremont
Uplands
Violetville
Wakefield
Westgate
West Hills
Wilhelm Park
Yale-Heights
West Baltimore
Ashburton
Bolton Hill
Bridgeview-Greenlawn
Burleith-Leighton
Callaway-Garrison, Baltimore
Central Forest Park
Coppin Heights/Ash-Co-East
Concerned Citizens of Forest Park
Dolfield
Dorchester
Druid Heights
Druid Hill Park
East Arlington
Easterwood
Evergreen Lawn
Fairmont
Forest Park
Forest Park Golf Course
Franklintown Road
Garwyn Oaks
Grove Park
Harlem Park
Heritage Crossing
Hanlon Longwood
Howard Park
Liberty Square
Madison Park
Midtown-Edmondson
Mondawmin
Mosher
Mount Holly
Northwest Community Action
Panway/Braddish Avenue
Parkview/Woodbrook
Penn North
Purnell
Reservoir Hill
Rosemont
Rosemont Homeowners/Tenants
Sandtown-Winchester
Upton
Walbrook
West Arlington
West Forest Park
Winchester
Windsor Hills
Schedule your move with us
Are you thinking about relocating? Contact Moving Syndicate LLC, the leading moving company in Northern Virginia. We'll customize a relocation package to your specific requirements and budget. To receive a free, no-obligation quote, give us a call now or fill out our online contact form submission. Our customer care representative will be able to gather information for your future move and assist you through the stages to ensure that it goes as smoothly as possible. We will assist you throughout the process and we will let you experience the best moving experience that you deserve. We will make sure that you will be satisfied with our service and we will prove to you why we are considered as one of the best moving company in Baltimore and surrounding areas. 
Submit details about your move
PROFESSIONAL FULL SERVICE MOVING company
one of the best moving company in baltimore, maryland
Moving company
Moving Syndicate LLC provides different types of services to assist any sort of moves. 
professional local moving  provider 
Looking to move locally? Moving Syndicate is here to assist. We provide exceptional local moving service for clients looking to move in Northern Virginia, Maryland and all surrounding areas. Feel free to contact us for a free quote.
 moving company in baltimore
LONG DISTANCE MOVERS YOU CAN TRUST
company
Moving Syndicate will assist you in planning your long-distance move, transporting your items, and providing ongoing support. Our long-distance moving strategy is designed to alleviate our customers' stress at every stage of the process. Share with us your information for us to provide the quote.
OUTSTANDING PACKING SERVICES
No need to worry on your packing concern, just let Moving Syndicate handle it. We will customize packing solutions that fits your budget. Eliminate the hassle of packing and unpacking all your belongings and contact us as soon as possible.
moving comoany in baltimore
Reliable Loading & Unloading Services
Allow us to assist you with loading a moving truck or pod, unloading a moving truck or pod, or putting our expert abilities to use on both ends of your move. You may contact us for free estimate. Moving company in Washington DC 
Smart Moving services in Baltimore and all surrounding areas
Moving specialist provide a qualified driver to take furnishings and household items from one point to the next. If furnishings are loaded, improperly problems may arise with the drive. If for any reason, customers need additional time before installing belongings in the business or residence, we have storage accommodations. Being one of the most trusted moving company in Baltimore, we will guarantee you that your move will be as stress-free as possible.
Request A Free Quote
Why Choose Us?
Learn Why We're The Best moving company In baltimore, md
Full Time Pro Movers
The Moving Syndicate only uses full time professional movers that have gone through a thorough screening process. We do not sub contract our moves.
move planing and organization
Take the stress out of your next move with detailed planning and organization. Our moving coordinators will ensure that you have smooth move from start to finish.
Protect your furniture
The pro movers at The Moving Syndicate will take all of the necessary precautions to ensure that your belongings are safely transported toy your new residence.
Labor only moving
The Moving Syndicate provides labor only moving for in home moving and loading and unloading rental trucks and storage containers. This service can be a huge money saver
HIGHLY-RATED MOVING COMPANY IN baltimore md