Moving company in annapolis
top moving company since 2020.
moving company in Annapolis
Wherever you are moving in Annapolis, Moving Syndicate will make sure you are well taken care of at all times. We will handle all of the logistics for you, from organizing your move to packing and transporting your items to storage/residence, so you can focus on the more personal aspects of the relocation. We are prepared to handle any moving situation as we are compose of experience movers and will always retain a polite and professional manner throughout the procedure. There's a reason we're considered as top moving company in Annapolis and surrounding areas!
What makes our moving company an ideal option?
moving company in Annapolis that you can trust
Moving company
Working with one of the most outstanding moving company in Northern Virginia saves you time and money because:
We have a lot of moving experience under our belt.
We are licensed, bonded and insured.
We can customize your service to fit your needs
We can move items of all shapes and sizes
We have professional moving crews that will assist your move.
Our goal is to make your move as smooth as possible.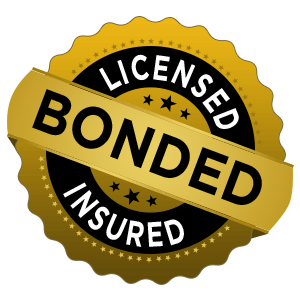 WE COVER ALL AREAS In Annapolis, Maryland
Naval Academy
Annandale Terrace
Broyhill-Glen Gary Park
Canterbury Woods
Chapel Acres
Clifton
Colchester
Fair Lakes
Fair Oaks
Fairfax
Fairfax Park
Fairfax Station
Fort Belvoir
Franklin Farm
Greenbriar
Hattontown
Herndon
Holly Park
Indian Springs
Kings Park
Langley
Lee Forest
Lee Meadows
Manuta Hills
Marlo Heights
Mason Neck
Strathmeade Springs
Vienna
Wakefield
Wakefield Forest
Warren Woods
Willow Woods
Admiral Heights
Alexandria Historical District
Alexandria West
Arlandria
Del Ray
Eisenhower East
Eisenhower West
Landmark
North Ridge
Northeast Alexandria
Old Town
Old Town West
Potomac
Potomac West
Rosemont
Seminary Hill
Southwest Quadrant
Taylor Run
Westover
Harness Woods
Arcola
Ashburn
Brambleton
Broadlands
Dulles Town Center
Hamilton
Hillsboro
Lansdowne
Leesburg
Lovettsville
Middleburg
Moorefield Station
Purcellville
Round Hill
South Riding
Stone Ridge
Sterling
EASTPORT
Alcova Heights
Arlington Forest
Arlington Heights
Arlington Ridge
Arlington View/Johnson's Hill
Ashton Heights
Aurora Highlands
Aurora Hills
Ballston
Barcroft
Bellevue Forest
Bluemont
Bon Air
Boulevard Manor
Brandon Village
Broyhill Heights
Buckingham
Carlin Springs
Cherrydale
Claremont
Clarendon
Columbia Forest
Columbia Heights
Country Club Hills
Courthouse
Crescent Hills
Crystal City
Crystal Gateway
Dominion Hills
Donaldson Run
Douglas Park
East Falls Church
Fairlington
Forest Glen
Forest Hills
Fort Myer Heights
Glencarlyn
Garden City
Gates of Ballston
Greenbrier
Highview Park/Halls Hill
Jackson Court
Lacey Forest
Lauderdale
Lee Heights
Lyon Park
Madison Manor
Maywood
New Dover
Nauck (Green Valley AKA The Valley)
Old Glebe
Overlee Knolls
Palisades
Pentagon City
Penrose
Prospect House
Radnor
Randolph Square
Rivercrest
Rosslyn
Shirlington
Station Square
Tara
Virginia Square
Waycroft-Woodlawn
Waverly Hills
Westmont
Westover
Willet Heights
Williamsburg
Williamsburg Circle
Williamsburg Village
Yorktown
West Annapolis
Buckhall
Bull Run
County Center
Dale City
Dumfries
Gainesville
Haymarket
Lake Ridge
Loch Lomond
Marmsco
Montclair
Nokesville
Quantico
Sudley
Triangle
West Gate
Woodbridge
Yorkshire
Westwinds
Aquia Harbor
Falmouth
Stafford
Southern Gateway
Schedule your move with us
Are you thinking about relocating? Contact Moving Syndicate LLC, the leading moving company in Annapolis. We'll customize a relocation package to your specific requirements and budget. To receive a free, no-obligation quote, give us a call now or fill out our online contact form submission. Our customer care representative will be able to gather information for your future move and assist you through the stages to ensure that it goes as smoothly as possible. We will assist you throughout the process and we will let you experience the best moving experience that you deserve. We will make sure that you will be satisfied with our service and we will prove to you why we are considered as one of the best moving company in Annapolis.
Submit details about your move
PROFESSIONAL FULL SERVICE MOVING company
one of the best moving company in Annapolis
Moving Syndicate LLC provides different types of services to assist any sort of moves. 
professional local moving  provider 
Looking to move locally? Moving Syndicate is here to assist. We provide exceptional local moving service for clients looking for moving company in Annapolis, Maryland and all surrounding areas. Feel free to contact us for a free quote.
 moving company inAnnapolis
LONG DISTANCE MOVERS YOU CAN TRUST
company
Moving Syndicate will assist you in planning your long-distance move, transporting your items, and providing ongoing support. Our long-distance moving strategy is designed to alleviate our customers' stress at every stage of the process. Share with us your information for us to provide the quote.
OUTSTANDING PACKING SERVICES
No need to worry on your packing concern, just let Moving Syndicate handle it. We will customize packing solutions that fits your budget. Eliminate the hassle of packing and unpacking all your belongings and contact us as soon as possible.
Reliable Loading & Unloading Services
Allow us to assist you with loading a moving truck or pod, unloading a moving truck or pod, or putting our expert abilities to use on both ends of your move. You may contact us for free estimate. Moving company in Washington DC 
Smart MOving services in Annapolis and all surrounding areas
Moving specialist provide a qualified driver to take furnishings and household items from one point to the next. If furnishings are loaded, improperly problems may arise with the drive. If for any reason, customers need additional time before installing belongings in the business or residence, we have storage accommodations. Being one of the most trusted moving company in Annapolis and surrounding area, we will guarantee you that your move will be as stress-free as possible.
Request A Free Quote
Why Choose Us?
Learn Why We're The Best moving company In Annapolis
Full Time Pro Movers
The Moving Syndicate only uses full time professional movers that have gone through a thorough screening process. We do not sub contract our moves.
move planing and organization
Take the stress out of your next move with detailed planning and organization. Our moving coordinators will ensure that you have smooth move from start to finish.
Protect your furniture
The pro movers at The Moving Syndicate will take all of the necessary precautions to ensure that your belongings are safely transported toy your new residence.
Labor only moving
The Moving Syndicate provides labor only moving for in home moving and loading and unloading rental trucks and storage containers. This service can be a huge money saver
HIGHLY-RATED MOVING COMPANY IN Annapolis